Time Construction - Designs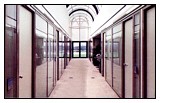 The use of colour, often integrating with corporate imagery, is essential in the creation of the total environment and can be used to create a variety of moods within the whole to reflect the nature of the operations being undertaken. Blues and reds for creative thinking, greens for quiet contemplation and pastel shades for relaxation can all be used with discretion as part of a dynamic approach to employee welfare.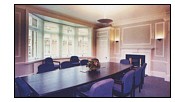 Lighting is also vital in creating an attractive and interesting working space. Regulation now ensures adequate lighting for a task but has led to many VDU intensive offices having little or no visual character when standard "quick fix" solutions are provided. Time is very conscious of the need to provide visual interest through lighting not only in varying general illumination within offices to provide the differentiation needed by human occupants, but also to assist in wayfinding, to provide character, and to highlight points of interest such as notice boards, receptions, planting and the like.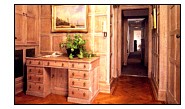 Planting is a neglected or often sidelined part of the total office environment. Plants provide dramatic and essential visual interest quietly assisting in improving the environment by absorbing carbon monoxide. Time actively encourage all their clients to invest in planting as part of an overall scheme.
Time Construction offer a variety of services including design, specification, implementation, separately or as part of a turnkey operation, project management, maintenance, alterations or any combination to suit a clients needs.
For further information please feel free to contact us at:
TIME CONSTRUCTION
Web www.timeconstruction.co.uk
Return to Top || Home Page || Designs || Contact Us
Web Site Developers - Infotex UK